What is Eid al-Adha – the feast of sacrifice?
In the final month of the Islamic lunar calendar, Muslims around the world celebrate Eid al-Adha.
If you're unfamiliar with the event, or just need to brush up on when it begins, we've put together a handy guide.
Let's start with the basics.
What is Eid al-Adha?
Eid (Arabic for the words "feast" or "festival") is an occasion celebrated by Muslims during significant events.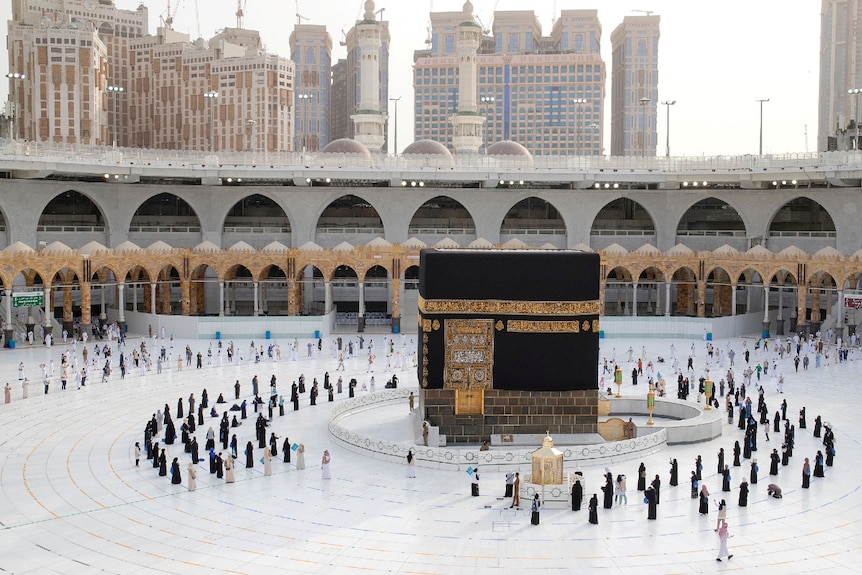 Eid al-Adha, also known as the Feast of the Sacrifice, takes place in the 12th month of the Islamic lunar calendar.
It shouldn't be confused with Eid al-Fitr, the Festival of Breaking the Fast which we'll explain in a minute.
Eid al-Adha marks the final day of the annual Muslim holy pilgrimage called Hajj, where millions of Muslims head to the Islamic holy site of Mecca.
However, because of the coronavirus pandemic, the ritual has been restricted to Saudi Arabia residents only.
When is Eid-al-Adha?
This year, Eid al-Adha is celebrated on the evening of Monday, July 19, and ends on the evening of Friday, 23 July.
What's the story behind Eid al-Adha?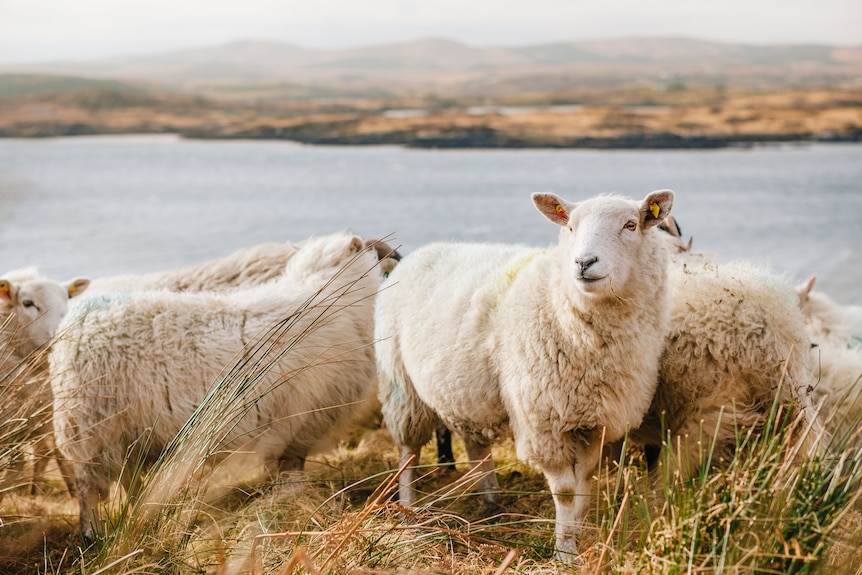 The celebration marks the trial faced by Prophet Abraham when he was told to sacrifice his son, Ishmael.
It's similar to the story in both the Christian and Jewish faiths, which believe Abraham was tasked with sacrificing his other son, Isaac.
The command was sent to test his obedience and submission to the will of God.
According to Islamic teaching, God replaced Ishmael with a sheep before the event could take place.
To commemorate this intervention, Muslims would slaughter sheep and other livestock which would be shared between family, friends and those less fortunate.
How is Eid al-Adha celebrated?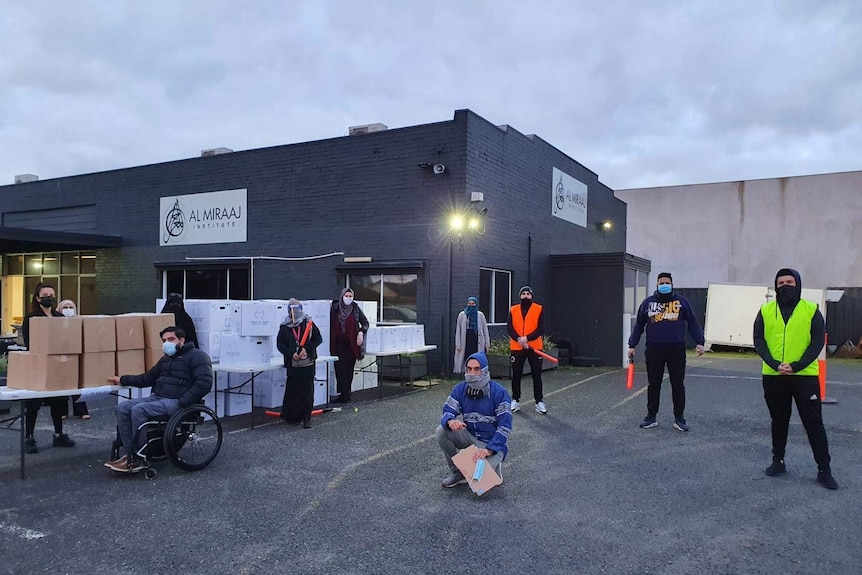 The pandemic has prevented Muslims outside of Saudi Arabia from taking part in the pilgrimage, and restrictions have prevented Muslims from gathering at mosques for communal prayers.
However, it doesn't mean they can't celebrate Eid al-Adha.
Muslims can still celebrate Eid with their families and carry out charity such as donating food and essentials to those in need.
But didn't Muslims celebrate Eid recently?
Yes they did but that was a different Eid, known as Eid al-Fitr.
Eid al-Fitr is the festival to commemorate the end of Ramadan which is when Muslims fast from dawn to dusk for a month.
Can you still say 'Eid Mubarak'?
Yep.
"Eid Mubarak" is Arabic for "Blessed Eid", so just like Eid al-Fitr, you can use the same greeting with your Muslim friends.
Why would Americans rather drive their car for days than take the train?
In the USA, taking a train is more complicated than flying or driving. Train stations are in shady neighborhoods where you don't want to walk or park your car. In Europe and Asia, the stations are in the center and you can hop on the Metro train from the main train station.
Further, in the USA, freight rail takes the right-of-way, so your train may be delayed 12 hours or so. It's not convenient. It's more of an 'experience' to take the train than a convenience.
Somalia hosts its first public film screening in 30 years
After more than 30 years, Somalia has hosted its first public film screen, a sign of hope for the Horn of Africa nation that has been battling armed group like al Shabab for three decades.
Two short films by Somali director Ibrahim CM were shown at the National Theatre in the capital Mogadishu, where heavy security was in place, the BBC reported.
The theatre has been a suicide bomb target and a base for warlords.
Theatre director Abdikadir Abdi Yusuf said it was a "historic night for the Somali people".
It shows how hopes have been revived… after so many years of challenges," he told the AFP news agency.
"It's a platform that provides an opportunity to… Somali songwriters, storytellers, movie directors and actors to present their talent openly," he added.
Filmgoers paid $10 (£7) to watch the two films, Hoos and Date from Hell. They had to pass through several checkpoints in order to reach the heavily-guarded green zone, which houses the theatre as well as the presidential palace and the parliament.
"I used to watch concerts, dramas, pop shows, folk dances and movies in the national theatre during the good old days," one attendee, Osman Yusuf Osman, told AFP.
"It makes me feel bad when I see Mogadishu lacking the nightlife it once had. But this is a good start."
Another expressed concerns about safety.
Hakimo Mohamed said she was a schoolgirl when she and her friends went to the theatre to watch concerts and dramas.
"People used to go out during the night and stay back late if they wished – but now, I don't think it is so safe," she said.
The theatre was built by Chinese engineers as a gift from China's leader Mao Zedong in 1967. It was seen as an important driver for Somalia's cultural development in the 1970s and 80s.
It closed in 1991 at the start of the civil war, and was used as a base for warlords fighting over the capital. The theatre fell into disrepair as a result.
When it reopened in 2012 – after repairs carried out by the African Union Mission in Somalia (Amisom) – the building was immediately blown up by al-Shabab militants who considered live entertainment and films to be morally corrupt.
10 worst things people say at the start of conversations
By Gina Barreca for Psychology Today
The top-10 worst conversational openers all have something in common. Narcissists are experts are sabotaging their conversational partners by seeming to ask questions that are actually attacks.
Asking "Do you remember what you said to me a long time ago that still genuinely hurts my feelings?" will probably not end in a hug and kiss.
You can stop these conversational sabotages before they explode into actual bad emotional eruptions. Learn to take back control of the dialogue.
1. "We should talk. For real."
2. "Are you sitting down?"
3. "In my humble opinion."
4. "No offense or anything."
5. "Look, there's something you should know."
6. "I should warn you: You won't like what I'm going to say."
7. "Hey, I'm just being honest."
8. "I'm the only one brave enough to tell you what everybody's saying behind your back."
and I'm not a delicate flower. Even as I ridicule these ghastly phrases by piling them on top of each other in an attempt to diminish their power, they sting my fingers as I hit the keyboard. That's how poisonous they are emotionally, and how potentially powerful.
Insensitive clichés, delivered with barely repressed glee have exactly the opposite effect of the expression "abracadabra": They make everything magically slam shut instead of open up.
Want to terrify your listener into short breaths, dilated pupils, and rapid heartbeats? Using a confidentially condescending tone of voice, start your sentence with "Not that it's really any of my business but…" and watch color drain from their faces.
Narcissists are the most adept at delivering these lines, but expert manipulators and masterful
passive-aggressive
 types also make trenchant use of these rhetorical weapons.
A conversation beginning with "We really need to talk" has never ended with a hug and a kiss. Never in my life have I come away feeling better after a tête-à-tête initiated via "Don't take this personally."
And anyone who lives in the mistaken belief that muttering, "I probably shouldn't even be telling you this" will bring you closer together has made a perilous choice.
You are the one they put in danger; they remain in control of the situation.
If someone "shouldn't be telling you this"—if they are betraying someone else's confidence by saying it and if the information only serves to make you feel important because you think you have a secret—then the warning is right. This is not something you should hear.
Mark Twain summed it up when he wrote, "It takes your enemy and your friend, working together, to hurt you to the heart: One to slander you and the other to get the news to you."
I'd add that the friend who gets gossipy, unnerving, upsetting, unsettling, or unnecessarily catastrophied "news" to you is not really your friend. Does a true friend want to whisper into your ear a rumor or a bad opinion that will make you miserable, especially if it's about something you can't change?
Beware the bringer of contraband information. Examine their motives.
Beware, too, those who begin conversations in other ways that depend on the bad fortunes of others. Those who enjoy jaunty rounds of "Guess Who's Dead?" play a version of this bad conversational game.
The game of "Guess Who's Dead?" gets increasingly unnerving as we age, given that the list of possible winner/losers gets longer.
Yet I never know how to answer. I mean, do you really want me to guess? Do we go by alphabetical order, age, BMI, or wish fulfillment?
Is it like charades, where you can give hints "Okay, two syllables, sounds like 'bowling'? Rolling? Rolling Stone? Keith Richards?" But no, it can't be. Keith Richards. Richards, 77, smoking cigarettes since he was conceived, he will bury us all. When anybody asks, "Guess who just died?" I simply reply "It's not Keith Richards, so just tell me already."
How can you stop these conversational sabotages, these comments that can verge on micro- aggressions while disguised as socialization opportunities, before they explode into actual bad emotional eruptions? You might consider taking control back from the person who appears to want to seize it from you, even if they are not aware it, or appear to be not aware of it.
You can take the reins in the dialogue. Saying something as simple as "You're making me nervous. Can we get to the main point right away?" is both honest and direct. It shortcuts the possible poorly or dangerously sparking emotional circuitry and cuts down on drama.
But, look, I'm only telling you this as a friend. Don't take this personally. I've heard you used to be pretty good at conversation, at least you were once. Everybody says so—well, almost everybody. You might not want to hear this, but….